Grilamid TR90: our flagship material which we know inside out
GERMAN AND
JAPANESE EQUIPMENT
We carefully study equipment and invest in long-lasting, precise output technology.
We have over 35 years of injection moulding experience and are the go-to factory for R&D, whether it is Grilamid TR90, Eco, Biodegradable or Floating materials.
Our experienced team carefully and regularly monitors the appropriate injection parameters. We get the best out of our machines!
Washing away any leftover residue, ahead of assembling
Our frames and pumice mix together in the barrel tumblers to smooth out any rough edges.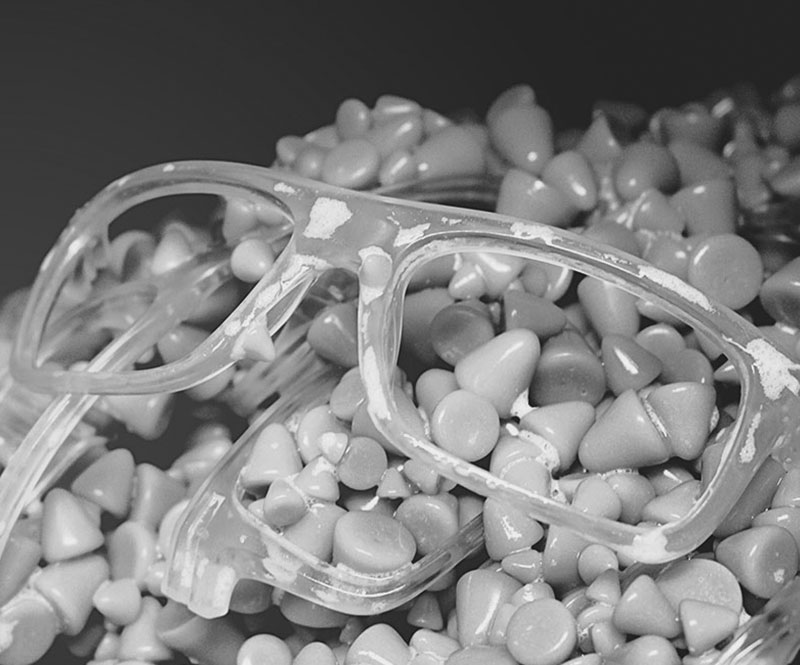 A mean-looking machine at work
It's the spa treatment of frames: all wrinkles disappear for a smooth surface.
All frames go through a final cleaning, washing away any residue ahead of assembly.
The parts are coming together as a frame
Although small and sometimes hidden, they keep the part together beautifully. We have strong relationships with Ideal, OBE and Visottica.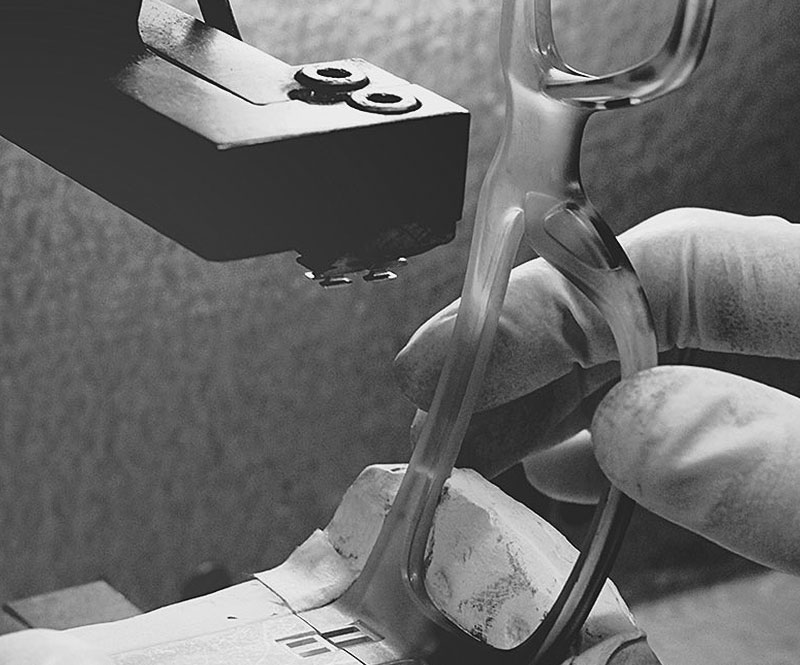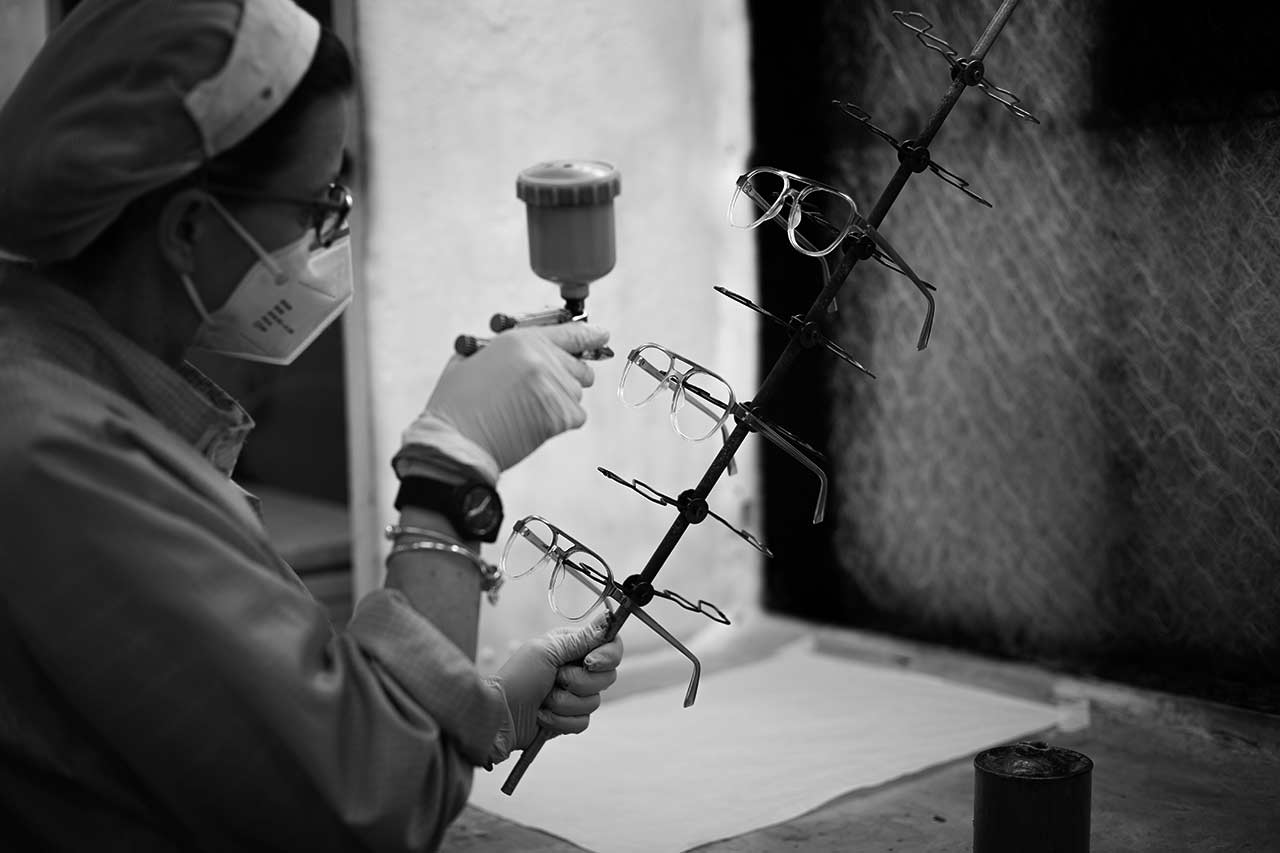 In our state-of-the-art painting facility and pressurized finishing department, the mass production process still manages to create artisan work.
SIMILAR,
YET OH SO DIFFERENT
Even twins have their own personality. And so do our frames. Look closely and you will see that each patterned eyewear has its own distinct coloring. And if you want consistent solid colors, we are very good at that too!
Sometimes a frame rebels, and we make sure to bring it back in line…
But we follow a rigorous quality assessment and control plan to call them out. One by one, each frame's quality is detailed-checked with care, precision and according to well-defined standards. And not just once, but several times during our manufacturing processes.
We know you want reliable and predictable quality and production specs.
A polished frame is a "polished" frame. Technology, experience and artisanship come together for the final touches to perfection.
LASER & PRINTING
RUBBER & METAL
Small details make an impactful difference
A beam of light can add an attractive touch to the product design. Whether we follow your lead or lead your way, it's up to you!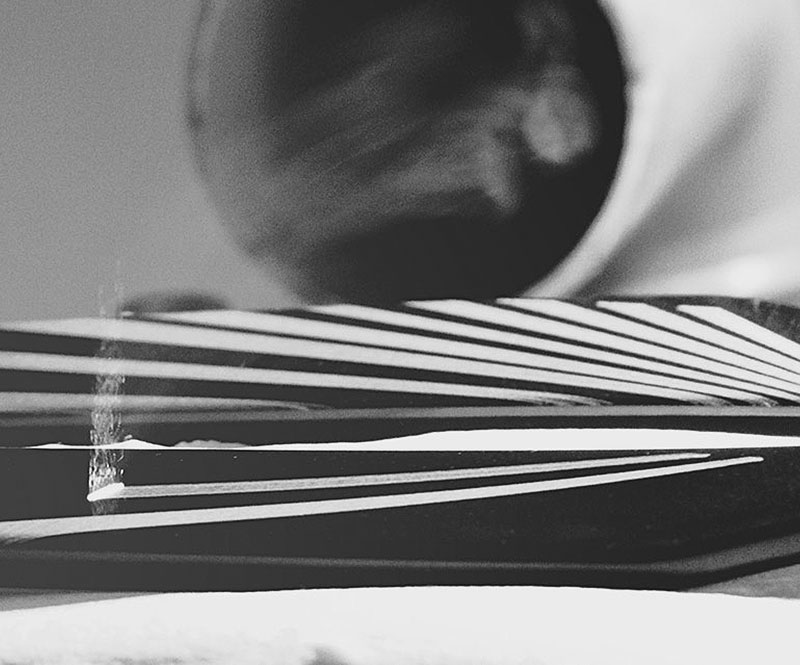 There is a myriad of possibilities to make your eyewear unique and branded.
To your brand. In these final stages, we leave no doubt that this is your product.
LENS EDGING
LASERING & INSERTION
Not too small, not too large, not too round, not too square – just perfect!
We invest in best-in-class Italian and German lens edging and Japanese lasering equipment simply because our frames deserve it. We minimize optical distortion by cutting lenses just perfect to each frame according to international standard requirements.
Lens branding is a popular option
Even a lens wants to make a name for itself.
It looks simple but there is a technique to mounting lenses that comes with training and experience. We like to believe we've got it!
Not even a spec of Italian dust left on your glasses!
Before we say goodbye, there is a final check. Sometimes we feel our QC team works for you.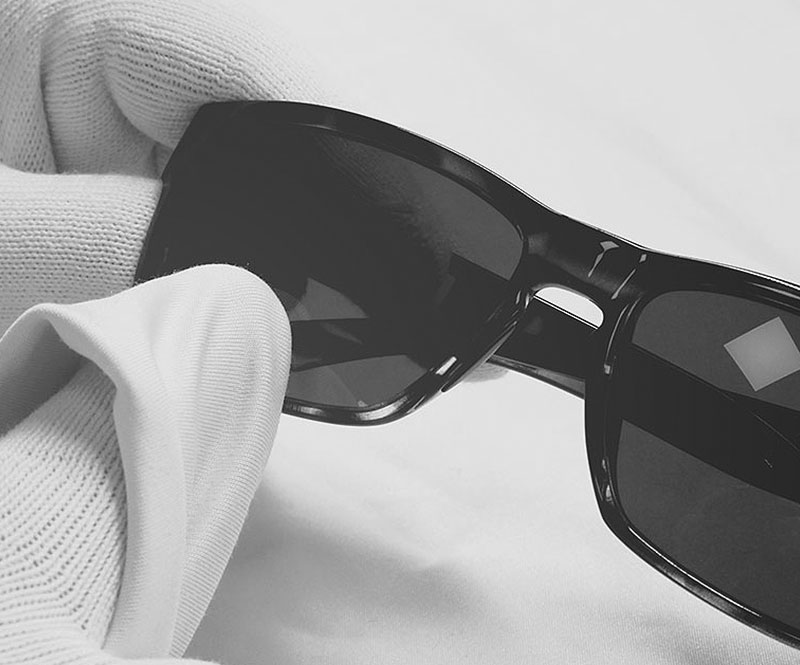 From Varese to far-flung corners of the world, your frames carry your name and our quality.
With pride, hard-work, and fun along the way!
Don't hesitate to drop us a note!