The parts are coming together as a frame
Although small and sometimes hidden, they keep the part together beautifully. We have strong relationships with Ideal, OBE and Visottica.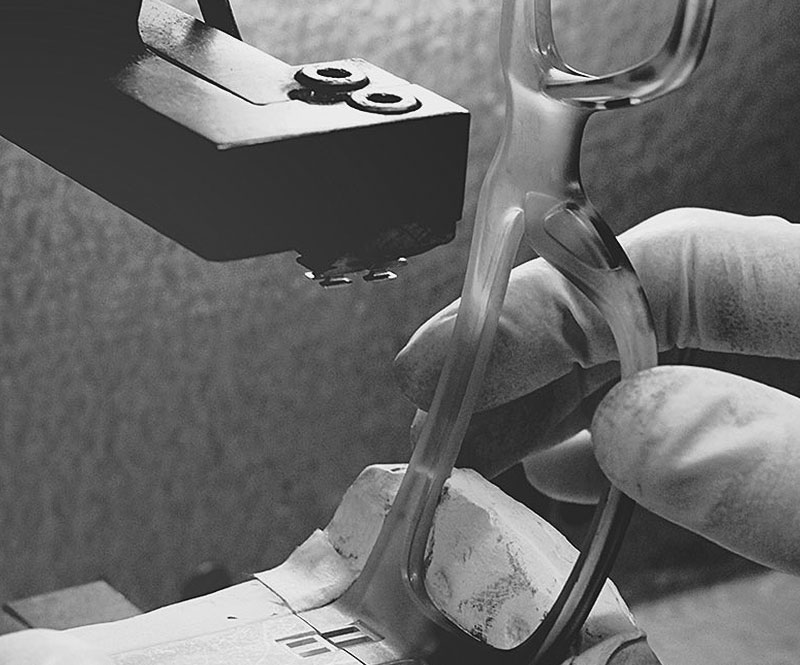 In our state-of-the-art painting facility and pressurized finishing department, the mass production process still manages to create artisan work.
SIMILAR,
YET OH SO DIFFERENT
Even twins have their own personality. And so do our frames. Look closely and you will see that each patterned eyewear has its own distinct coloring. And if you want consistent solid colors, we are very good at that too!